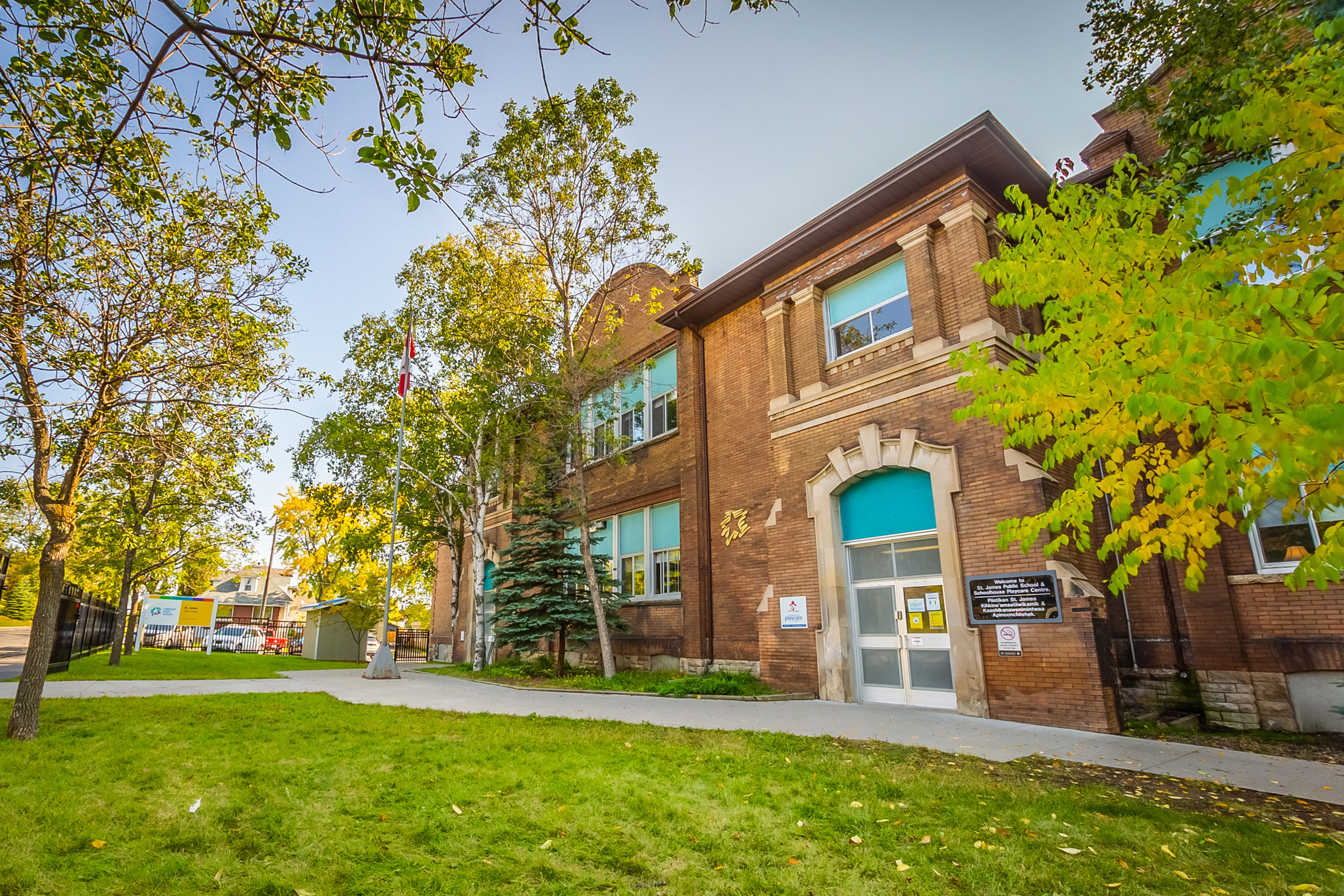 About St. James
Public School
Welcome
St. James is an elegant, old school full of pride and tradition. The school was built in 1907 and has become a proud landmark in the community bounded by St. James St./River St. and Court St. The school celebrated its centenary in the fall of 2007 when Prime Minister Harper visited the school.
We are proud members of the Superior Collegiate and Vocational Institute family of schools. GO GRYPHONS!
St. James is a K-8 school of approximately 200 students. St. James offers a full-time Junior and Senior Kindergarten Program.
At St James we are so lucky to work with so many community partners who continue to support our students. At St James it truly takes a village to raise a child.
We are fortunate that in association with Schoolhouse Playcare Centre, we have a unique playground that reflects an interactive, natural environment. We continue to develop the playground in association with Schoolhouse Playcare Centre.
St. James Public School has partnered the Salvation Army and the Red Cross to provide a free breakfast program daily from 8:15 to 8:35 am. We encourage all students who have missed their breakfast for one reason or another, to make sure they come to our breakfast room on the basement level to have a full tummy for learning.
Biwaasee'a provides an afterschool program for students in Grades 2-7. The program includes homework help, Aboriginal cultural teachings, crafts and physical activities. The program runs from 2:40-4:40 and is free of charge.
At St James WHAT YOU DO MATTERS! Students are empower to see themselves as leaders and change makers. Everyone in our community is seen as a valuable member of our St James family because at St James, I MATTER! YOU MATTER! WE MATTER!
We are proud of the multi-cultural and diverse aspect of our student population, and we warmly welcome all to our school.